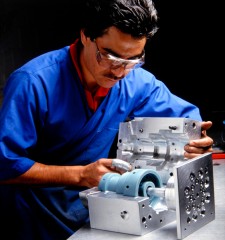 From today, eligible manufacturers can apply for Government funding to invest in new plants and equipment which could aid in improving energy efficiency and reduce carbon pollution.
The $800 million Clean Technology Investment Program and the $200 million Clean Technology Food and Foundries Investment Program were launched recently by Minister for Industry and Innovation, Greg Combet as part of the Government's Clean Energy Future package.
They are specifically designed to support jobs and provide incentives for Australian manufacturers to maintain competitiveness in a carbon-constrained economy, through investments in energy-efficient capital equipment and low-pollution technologies, processes and products.
Information sessions on the Clean Technology Programs will be held around Australia from next month.
Register your interest in attending an information session.
Is your business eligible?
Read the facts sheet, visit AusIndustry.gov.au or call the AusIndustry Hotline on 13 28 46.